Philnos Corporation
History
PHILNOS is a product of Nihon Overseas Services Co. Ltd. (NOSCO), a Japanese engineering design and construction company. NOSCO was established by Mr. Yoshiyuki Tsunoda in November 1987 in Tokyo, Japan.

Nosco provides skilled manpower for many of the leading petrochemical and heavy industrial construction companies in Japan. Through its close relationship with Japanese engineering and contracting corporations, it has been able to obtain contracts in other countries around the world.

In 1991, NOSCO established a branch in Manila to recruit and train Filipino workers for its overseas clients. It was working through manpower recruitment agencies recognized by the Philippine Overseas Employment Administration – the Government regulatory agency that oversees manpower recruitment for projects in foreign countries. To institute better management control and expedite the recruitment and deployment process, NOSCO established its own recruitment agency specially serving NOSCO clients. Thus, PHILNOS was born. The company was licensed by the Philippine Overseas Employment Administration after being given recognition on September 14, 1994.

After just over a year in operation of PHILNOS, GROUP has brought employment to Filipinos, seeking overseas jobs, deploying thousands of Overseas Contract Workers (OCW's) to various parts of the world (i.e. Nigeria, Algeria, Qatar, Saudi Arabia, Iraq, Bahrain, Indonesia, Malaysia, Singapore, Thailand, Pakistan, Bangladesh).

We, PHILNOS have since expanded our manning projects to other countries, working with global contractors to supply a broad range of engineers, skills and crafts.

HELPING THE PHILIPPINE ECONOMY
Throughout its history, PHILNOS GROUP has provided employment to thousands of Filipino workers after being deployed to various countries around the world. In so doing, we have contributed to uplifting the lives and welfare of these Overseas Contract Workers and their families and have given them opportunities for professional advancement.

We have also showcased the outstanding talents and skills of Filipino engineers and technical personnel to the international business community.
Vision
Our vision is to be a primary provider of highly skilled and qualified manpower for a broad range of engineering and technical crafts to global contractors in the international and domestic markets.

We aim to be a principal player in construction and engineering services as we build up our competencies and reputation in these fields.
CITATIONS AND AWARDS
The Company has been a recipient of numerous citations for distinguished performance as a manpower supply and management provider from such government agencies as the Department of Labor and Employment, the Provincial Government of Cebu, the Safety Organization of the Philippines and the Philippine Overseas Employment Administration.

In addition, PHILNOS has been recognized by clients such as Sanko Engineering for outstanding service and for providing superior manpower who have contributed to the success of their various projects.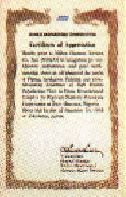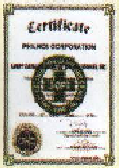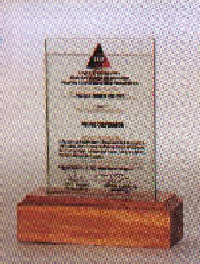 Our Team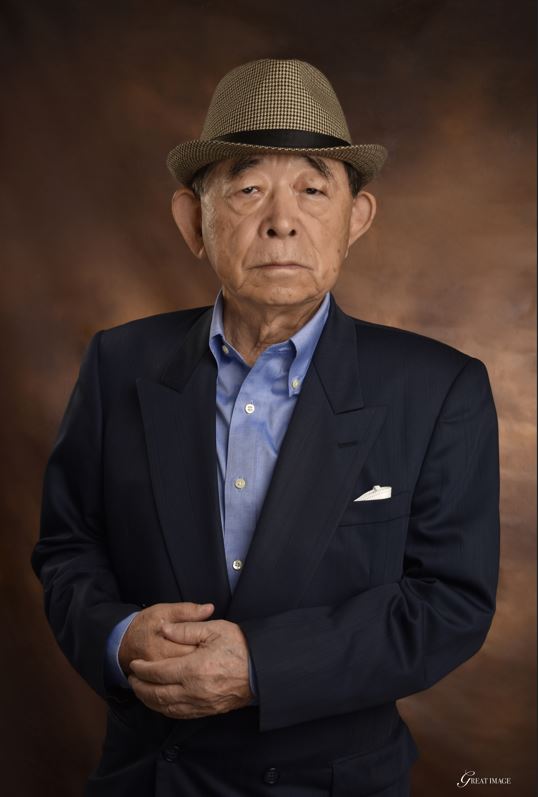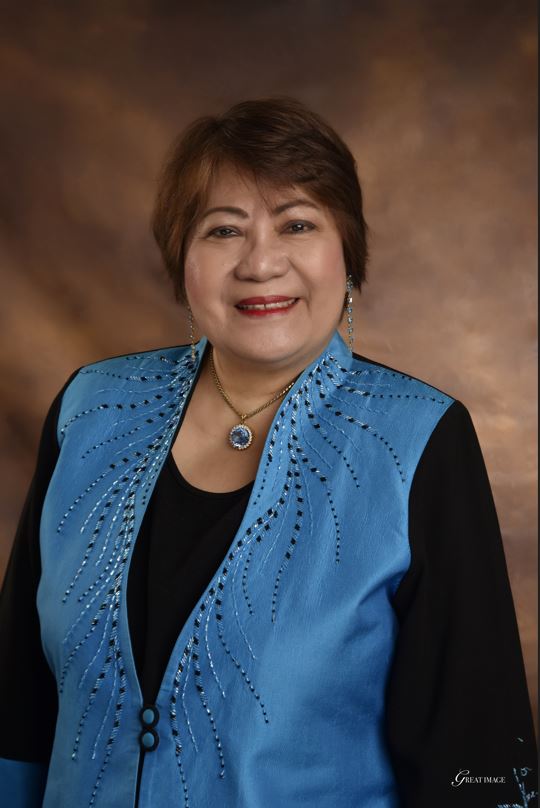 Mr. Yoshiyuki Tsunoda


Chairman
Ms. Mabel T.G. Masangkay


President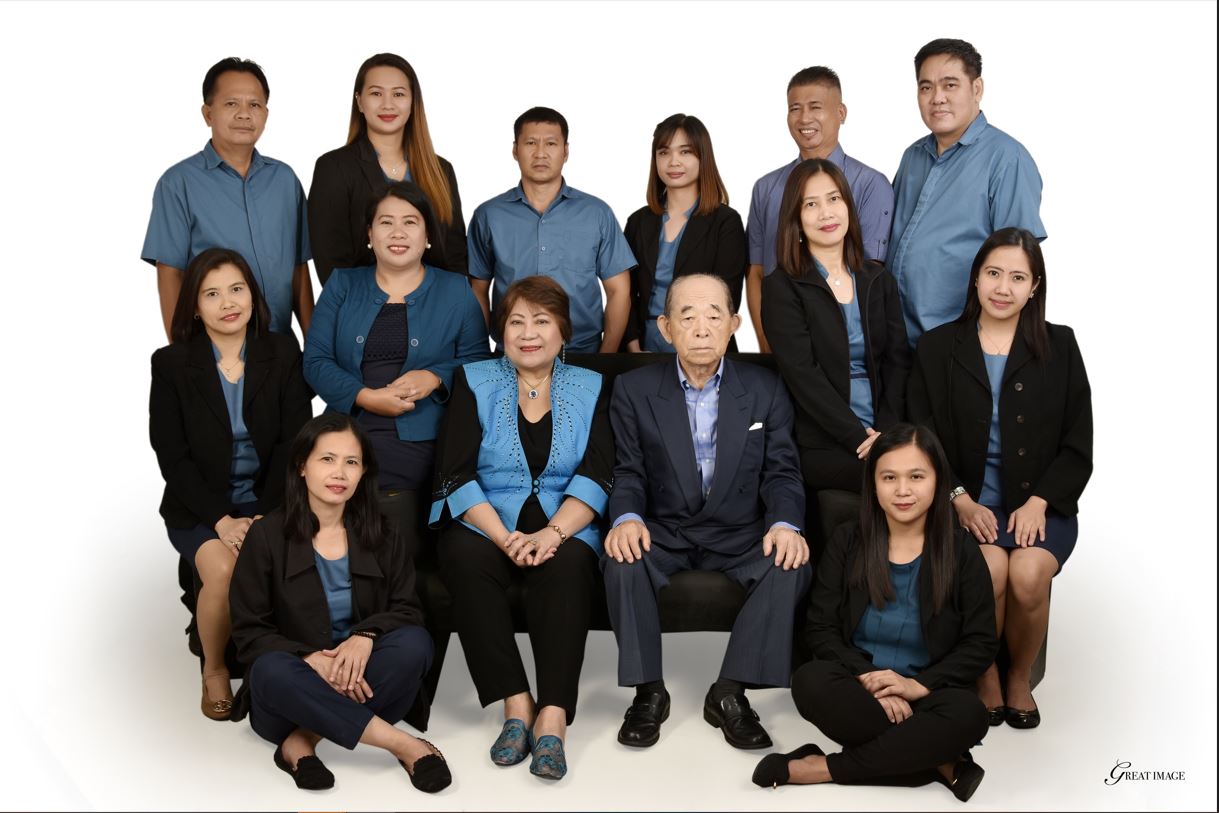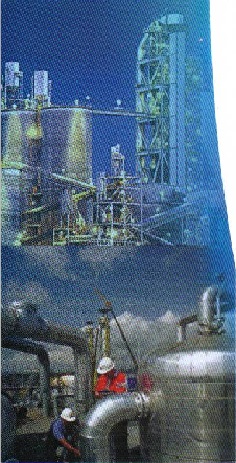 PHILNOS GROUP
OUR FIELD OF SPECIALIZATION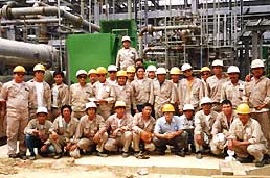 Quality Manpower,
Project Management
And Engineering
Our overriding goal is to provide quality service. This is true for our core business of manpower supply and management for construction projects, which we have been discharging to the great satisfac​tion of our customers.

We have provided highly capable manpower for the construction of power plants, oil and gas refineries, petrochemical plants, power transmission facilities, pipe lines, fertilizer plants and a host of medium to heavy industrial facilities around the world. The profile of the personnel we have deployed includes mechanical, electrical, safety and specialist engineers, welders, pipe fitters, electricians, carpenters and technicians in electro-mechanical works.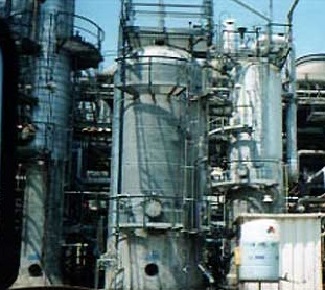 We, PHILNOS GROUP also renders specialized services in the area of Design and Engineering and Project Management under the formation of Japanese and Filipino engineers and personnel for a wide variety of industrial and infrastructure construction projects. Even as we have fully developed our core competence, we have acquired the licenses to undertake construction services for clients in Philippines.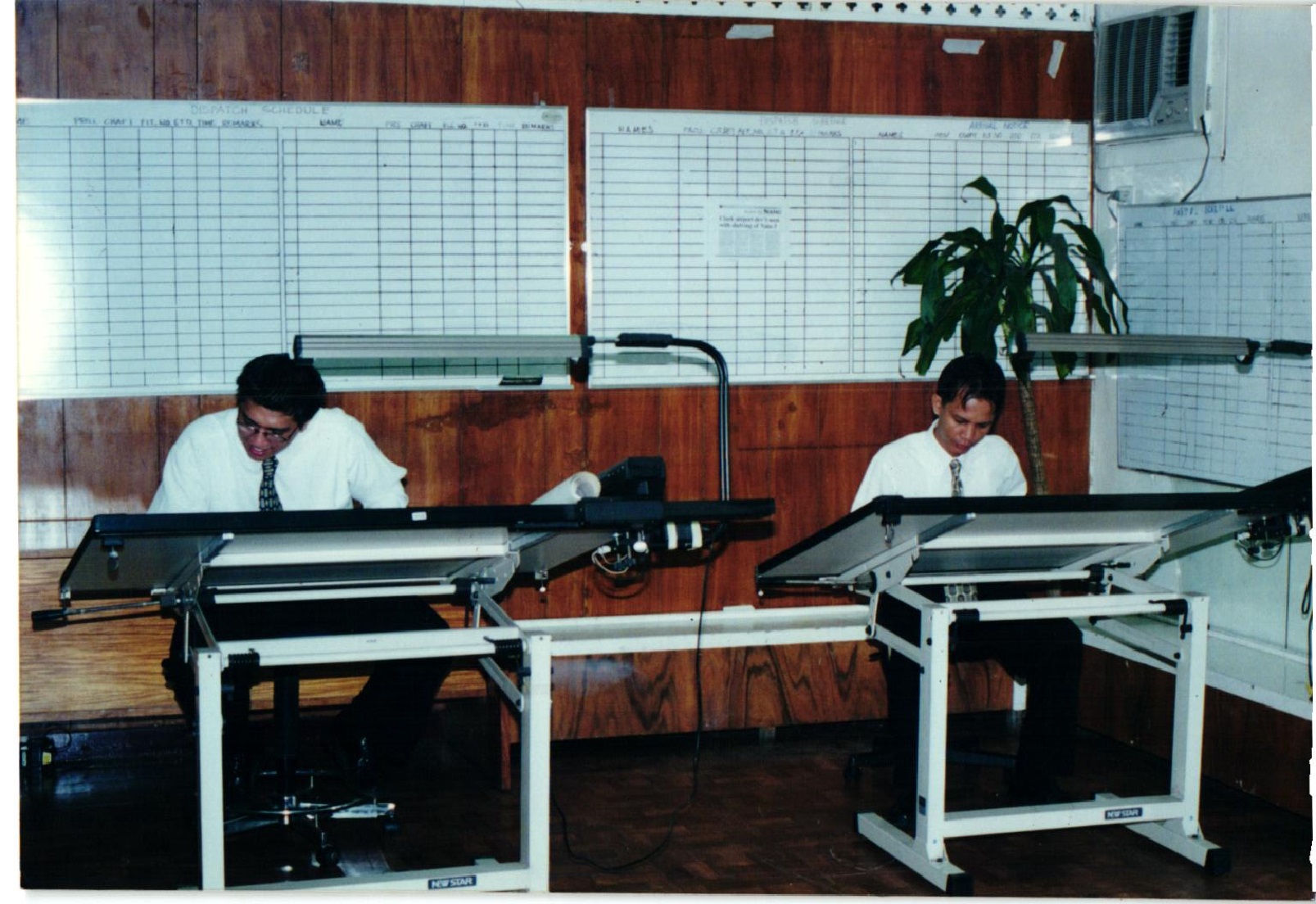 We are continuously building up our capabilities in:


♦ General Engineering
♦ General Building Contacting
♦ Industrial Piping and Design
♦ Specialty Construction:
♦ Piping Work
♦ Mechanical Work
♦ Structural Steel Work
Engineering and Design.


Experienced design engineers backed up by computerized AUTOC​AD facilities
enable the Company to offer engineering services for foreign and domestic projects.
Competitive Advantage
The advantage of PHILNOS GROUP is its total commitment to its clients and its many years of mutually beneficial relationships with global construction and engineering companies. PHILNOS GROUP has built a solid reputation and favorable relationships with global engineering companies and contractors. The experience has enabled us to hone our capability and to develop manpower recruitment operating systems and standards to cater to the high levels of quality required by these international players.

Over the years, PHILNOS GROUP has met the manpower requirements and engineering service from Mitsubishi Heavy Industries, Sanko Engineering , Mitsui Engineering and Shipbuilding, Chiyoda Corporation, Meisei Industries etc. of Japanese companies for their overseas plant construction projects in Middle East, Africa and Asian countries.

With the technical expertise of NOSCO and PHILNOS , we are confident that hand in hand, NOSCO GROUP will generate more jobs and bring livelihood to many Filipinos and their families.



Power Plants.
PHILNOS has also provided manpower for various international and domestic power plant construction projects. An example of its expertise in the sector is the AK-3 Desalination and Power Plant project at Al Khobar in the Kingdom of Saudi Arabia under Mitsui Engineering and Shipbuilding.
Civil Works and Piping:
Considerable experience in providing manpower for oil pipelines and civil works like the Eleme Petrochemical Complex under main contractor Chiyoda Corporation has provided PHILNOS an edg
e in this field.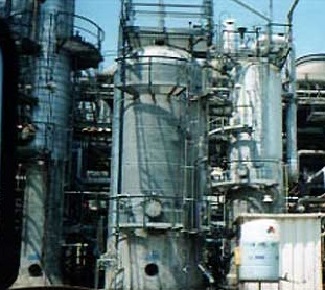 Petrochemical Plants.
PHILNOS has been tapped to provide office, engineering and field personnel for the Qatargas Liquified Natural Gas, Ras Laffan, Qatar Eastern Petrochemical Plant in Al Jubail, KSA (photo above), the QMM Petrochemical Plant in Qatar, PSR-2 Plant in Malaysia and the CPL-SAY Plant in Yanbu, Saudi Arabia under Sanko Engineering Corporation, the Meisei Industrial Co. Ltd., Petrochemical in Nigeria, the Hiap Seng Engineering and Construction PTE SMP Plant in Singapore and numerous petrochemical plant construction projects. The company was also involved in JG Summit Corporation's BAPE Petrochemical Plant in Batangas in the Philippines (topmost photo).

O
UR SYSTEM AND ACTIVITIES
With its broad experience as a provider of qualified manpower for international and domestic projects, PHILNOS has developed a system of sourcing, testing and screening, certification and training qualified personnel for overseas placement

PHILNOS recruitment team is composed of experienced and competent employment service specialist. They effectively handle the reception, interview, testing short - listing and classi​fication of applicants. To ensure immediate response to clients' needs and requirements, the Company also maintains manpower data bank, which constantly updated and expanded for ready retrieval.


PHILNOS

has tied up with a premier trade testing center complete with state-of-the-art facilities to ensure clients that they will be getting competent and high-caliber personnel. Prior to actual ​​deployment, PHILNOS trains worker to strengthen their technical know-how, particularly piping design works and other areas of expertise required on the job.

They also undergo Safety Orientation seminars to promote better compliance to international job safety practices and standards. A well-equipped and modern medical facility conducts through medical check-up to guarantee clients that the workers deployed are certified fit to work in the job sites they are assigned.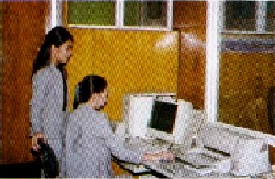 PHILNOS DATA BANK. A computerized data bank undertakes the collection, retrieval and analysis of information as to proposals for work and job opportunities, credit ratings and other subjects of trade interest.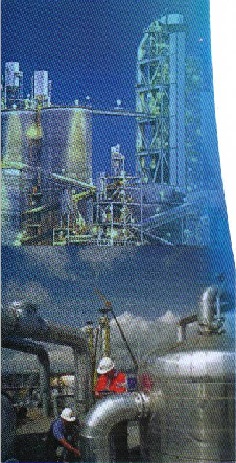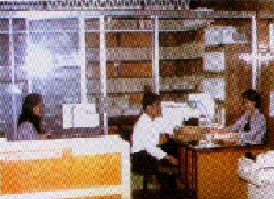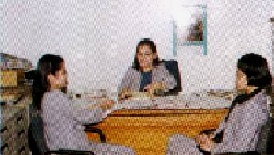 Support Staff. Acceptance of application forms and preliminary interviews are conducted by recruitment officers (middle photo). Finance personnel ensure proper management of the Company's financial resources, a critical activity in the field of the manpower management.
PHILNOS
Core Values
_____
Dedication
Commitment
Quality Service
Outstanding Manpower and Management Services for our Global Clients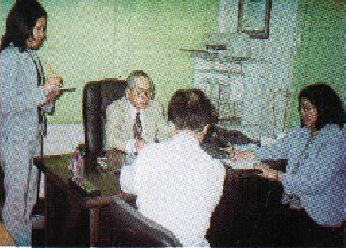 PHILNOS GROUP also provided Engineering and Design service for Mitsubishi Heavy Industries and Sanko Engineering (now Shinko Plantech). It undertakes engineering drawings and schematic diagram revisions for electro-mechanical, structural and piping works plans through its core group of design engineers for clients. We also provide backroom Office Administration services (accounting, payrolling, file management and other services) for Japanese engineering and construction companies in Philippines

The group has also rendered engineering services for a number of foreign projects.

Our Marketing Department continuously looks for opportunities for the supply of project manpower, engineering services etc. in domestic and international projects. We also committed to helping foreign investors to Philippines through extensive consultancy services.
.